Whether you need to schedule a traveling notary once, several times a day, or several times a month Central Valley Mobile Notary make's it simple.
$15 per notarized signature
Professional services include but not limited to:

Power of Attorney
Acknowledgement
Jurat

Oath/Affirmation
DMV Documents

Will/Trust
Legal Document

Guardianship

Affidavits
Health/Medical
Probate/Estate
Bankruptcy


Certification of Power of Attorney

Real Estate Documents

Passport & Visa Authentication

Personal Legal Document

Financial Document

Deed of Trust
Quitclaim Deed

Grant Deed

Minor Traveling Internationally
Insurance Document
Jobs/Employment
Government Correspondence

Loan Document Package Fees (ask about our volume discount plan)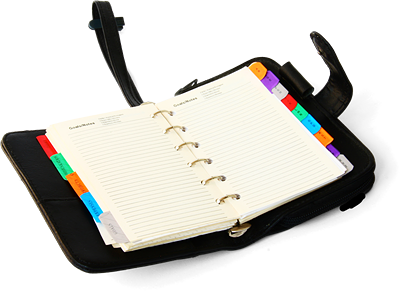 Prices assume services are scheduled with a 12 hour advance notice. Rush signings are available for an additional fee. Please call for quote, 209-484-5873

The following basic services assume all documents are prepared, printed & delivered by the client to Central Valley Mobile Notary
Mobile Notary Rates:
Call for city specific pricing.

Travel and up to 3 Notarized Signatures within 20 mile round trip. See below for special rates for Oakdale.

$85

21+ miles from 170 California Ave, Oakdale, Ca 95361


$call for quote

Additional Notarization's:

Acknowledgement or Jurat (per signature)

$15

Oath or Affirmation (each)

$15

Mobile Loan Signing Rates:
(Includes Round Trip Travel Fees and Notary Fees) Call for city specific pricing.

Loan Documents, one set (0-30 miles)

$150 per Set


Loan Documents, one set (31-40 miles)

$170 per Set


Loan Documents, one set (41+ miles)

$200 per Set


Second Mortgage, one set (same visit)

$50 per Set


Reverse Mortgage

$150 per Set

Mobile Service Other Rates:

Saturday & Sunday (additional fee)


Start

$50

Borrowers, Additional (3 or more )

$20 Each

Cancellation within 3 hours of Appointment

100% of Fee

Client No Show or Refusal to Sign

100% of Fee

E-Docs (electronic/emailed documents)

$35 per Set

FAX-back (faxing of completed documents)


$25 per Set


Seller Signings

$50 per Set

Waiting Time Excess (15 minute increments)

$30

Special rates for Oakdale Only – Mon -Fri – $20.00 travel fee + $15.00 per signature notarized.
(Pricing does not include any Loan Documents)
Central Valley Mobile Notary services the San Joaquin & Stanislaus county area's. Apostille Authentication services cover all of California.

(Arrangements may be made to service area's outside San Joaquin & Stanislaus counties)

Convenient appointments may be scheduled and last minute calls are always welcome. If you are seeking high quality, reliable mobile notary services, please contact us today!
and more.
30 Day Guarantee

Standard travel fees for signing agent notary will be waived if Central Valley Mobile Notary fails to correctly provide proper direction in signing documents. If document needs to be re-notarized within 30- days of the original notary signing, Central Valley Mobile Notary will waive travel fee's.
In addition, there will be no fee's for the revised documents.
This Guarantee takes the worry and hassle out of choosing the best qualified notary. Our confidence in the quality of our service allows us to provide this 30-Day Guarantee!

Adopting a child is a monumental moment in your life and each adoption is individual & unique. For a quote, please call or email with your request/needs. We will customize a package that meets your specific request/needs.
We look forward to working with you...
Coverage Area
Central Valley Mobile Notary service's the SAN JOAQUIN & STANISLAUS county area's
*SERVICES OUTSIDE OF THIS GENERAL COVERAGE AREA ARE AVAILABLE FOR AN ADDITIONAL SURCHARGE. PLEASE CALL FOR A QUOTE
For your convenience, credit or debit card payments accepted at notary appointments with portable wireless credit/debit card processing machine. Visa, MasterCard, Discover, American Express, PayPal, cash or check are accepted. Businesses, escrow & title will be invoiced.
We Accept: